FIREWALL SUPPORT Services in Dubai, Abu Dhabi and all around UAE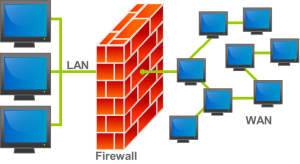 Firewall Support Provider in United Arab Emirates – UAE
Firewalls can protect your network against unauthorized access and intruders.
As enterprises expand its mission-critical networks with newer applications, many have begun to view network security technologies as the key to prevent intrusion and exposure of critical data. Without protection, companies can experience security breaches resulting in serious damages. The security system that all enterprises should seek to implement in such a situation is a firewall. Firewalls are certainly becoming a critical part of any secure network.
20 TOP MOST PROBLEMS IN FIREWALLS WHICH IMPACT BUSINESS
 Failing to save the CONFIGURATION: 90% of the times we don't save the configuration which gives the problem when we reboot the Firewall or Router.
Configuration done by the Engg is not meeting the company policy
Rules are not used still there in the ACL
Duplicate Rules no documentation of the rules.
Firewall connection exceeds as not taken in account eh VPN or SSL connections while making a DECISIONS or the Firewall is OLD
Memory full issue there is bug in the rules or the configuration making firewall slow or reboots automatically.
Firewall OS is older and new OS is not supported.
Unwanted application are taking lot of bandwidth like video youtube etc. then bring down the productivity of the organisation.
Link problem. The like is not stable and goes down or flaps too much.
 NO QOS done for the rules and on the application.
OSPF or BGP not configured properly.
Poor VOIP quality which may be due to link flap or too much bandwidth taken by other applications
Duplexing not done properly.
Passwords are simple or easy to decode authentication is not upto the mark
MS-SQL is open from the outside for the applications via server with just application authentication.
Anti-spoofing not configured on the interfaces
No logging is done for the system changes.
 Any TCP or UDP packet can go out.
Proxy services are not stopped
Certification not configured on the firewall to have the ultimate Security.
The Last one is important and no one configures firewall for that (certification) Every one is thinking that firewall is now matured and nothing is need more. But after ransomware things have changed.
Affordable Managed Firewall Service
Take advantage of our group of dedicated Firewall professionals to manage, monitor and respond to network attacks.
System Management – Allows you to focus on other tasks.
Proactive Security Monitoring – We watch and respond to Internet attacks so you don't have to.
Network Monitoring – We monitor the firewall to ensure your network stays connected to the Internet.
Change Management Reporting – You will always know what is going on and what we did to fix it.
Customized to Your Needs – You control the level of service that is right for you.
» Best practice configuration
» Unlimited phone support
» Constant access to Web-based monitoring & reporting
» No charge equipment repair or replacement
» Remote firmware updates
» Quick configuration changes
» Outage notice by e-mail
» After hours emergency response from our certified team
» No contract or extended customer commitment!
» This service is provided on a month-to-month basis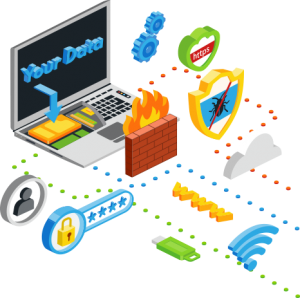 For more details just call or email us on
Phone:+91 9582907788
or
Email: sales@itmonteur.net