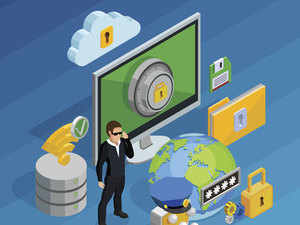 The digital revolution took over the world a few years ago and only now have we begun adjusting to its dynamics. In the event of digital solutions like cloud, analytics and now artificial intelligence enabling fast tracking of processes, we can no longer ignore the potential repercussions, if improperly deployed.
A notable observation is the inadequateness of the existing security paradigm, in protecting applications and data against malicious attacks. With this emerging reality, it has become necessary for businesses to re-evaluate their security approach and identify gaps responsible for exposing sensitive data.
In today's expanding threat landscape, there are a number of areas organizations should focus on that are crucial for an organization to ensure security and sustenance:
Re-evaluate your patching strategy
Malicious attacks from unknown sources can easily lead to the downfall of an enterprise, irrespective of its size. Ransomware in particular can considerably harm systems if a patching strategy is not in place or its application is delayed. Organizations should consider not only increasing the frequency of their patching, to ensure the latest patches are being deployed, but also how quickly patches can be applied to the entire network. Patch ..
Revisit your cloud endpoint strategy
According to IDC, 70 per cent of successful breaches begin at the endpoint. Though application specific security policies, virtualization and containerization can avoid data theft or hacks on end point devices like mobiles and laptops, danger continues to loom, especially for endpoints that allow cloud technology optimization. An understanding of this risk mandates development of an end-to-end strategy to safeguard endpoint devices that can be an easy prey for malicious attackers.
Bring inclusivity among stakeholders
While the IT and security team take up the task of safeguarding software, devices and processes from unwanted external forces, sometimes the problem may lie closer to home. Business leaders must turn their attention to their very own employees or their frontline forces. BYOD and flexible working have now become a norm across sectors. However, this could be harmful to the company in the event of negligence and lack of clarity with regards ..
Automating the mundane
A report by Cyber Safety and Education, highlights there will be 1.8 million unfilled positions in security by year 2022. In order to address this skill gap concern, organizations' can look at automation as an efficient aide, responsible for tasks that require limited to no human intervention. The idea is to give employees more time to invest in business development decisions by shortening the length of their to-do list. As AI and ML get smarter, emplo ..
Having said that, what remains clear is that disruptive technologies are progressively becoming an integral part of IT set-ups. Though newer technologies and their advantages are irrefutable, what one cannot forget is that their deployment comes with its own set of threats. Therefore, understanding the risks associated before taking the plunge is crucial. At the end of the day, it all boils down to understanding what your business needs and accordingly re-structuring to ensure continued growth.
https://firewall.ae/wp-content/uploads/2019/07/logo_firewallfirm-5-1-300x43.png
0
0
firewallUnited Arab Emirates - UAEadmin
https://firewall.ae/wp-content/uploads/2019/07/logo_firewallfirm-5-1-300x43.png
firewallUnited Arab Emirates - UAEadmin
2019-07-31 08:22:09
2022-12-05 10:54:00
Enterprise security: When new technologies bring new threats